(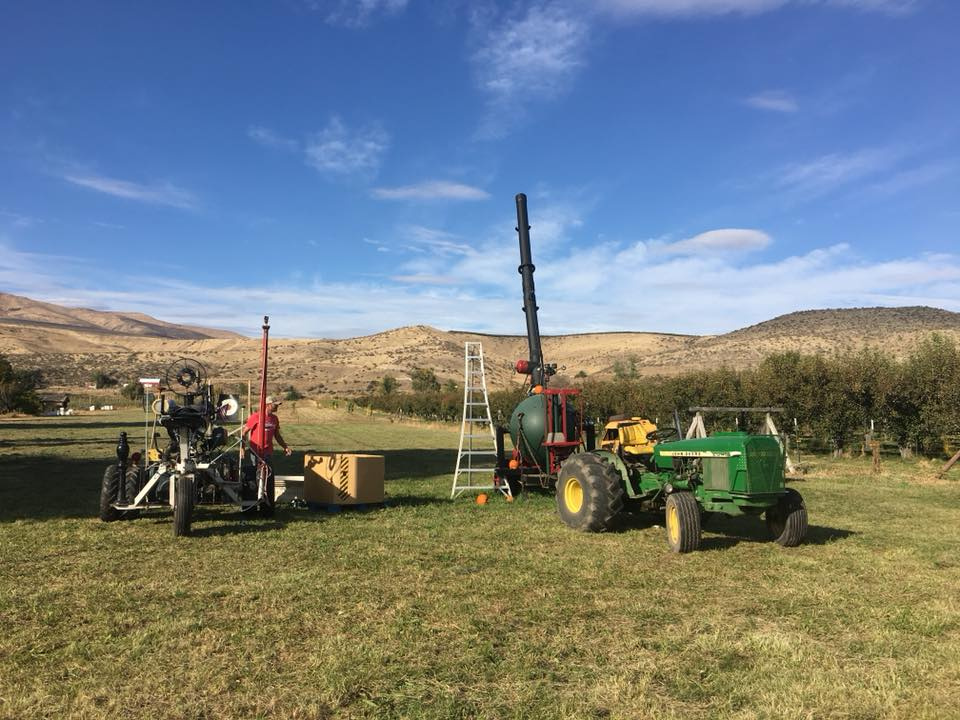 PUMPKIN PATCH IS OPEN TO THE PUBLIC WEEKENDS

CURRENTLY PICKING RED DELICIOUS, GOLDEN DELICIOUS,the goldens are getting overripe, EMPIRE, FUGI, AND CAMEO APPLES UPICK ON THE WEEKENDS Saturday and Sunday The last weekend of October you can pick granny smith and braeburn.

SEPTEMBER 28TH, 2019 TO OCTOBER 27TH
9AM to on your way home at 5PM on the weekend


you do not need a reservation, parking and admission is free. We fire the pumpkin cannons on the hour and the pig race is after that. Bring your camera. Upick apples are 80 cents lb in your box, the varieties will change with the season

WE ARE OPEN TUESDAY TO FRIDAY THROUGH THE MONTH OF OCTOBER FOR SCHOOL TOURS
EMAIL tomfarm@wolfenet.com to schedule
INCLUDE NUMBER OF STUDENTS , DATE YOU PREFER AND TIME OF ARRIVAL IN YOUR MESSAGE


HAYRIDES, MAZE, PUMPKIN PATCH, PIGS, GOATS, CHICKENS, PUMPKIN CANNONS, AND PIG RACES on the weekend we are making pumpkin donuts!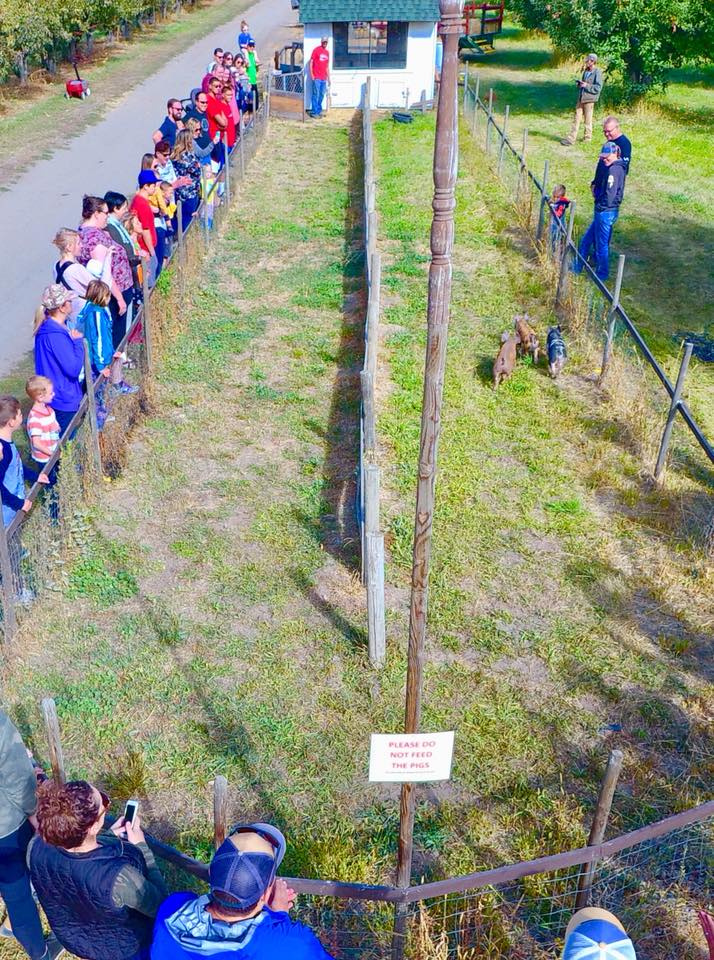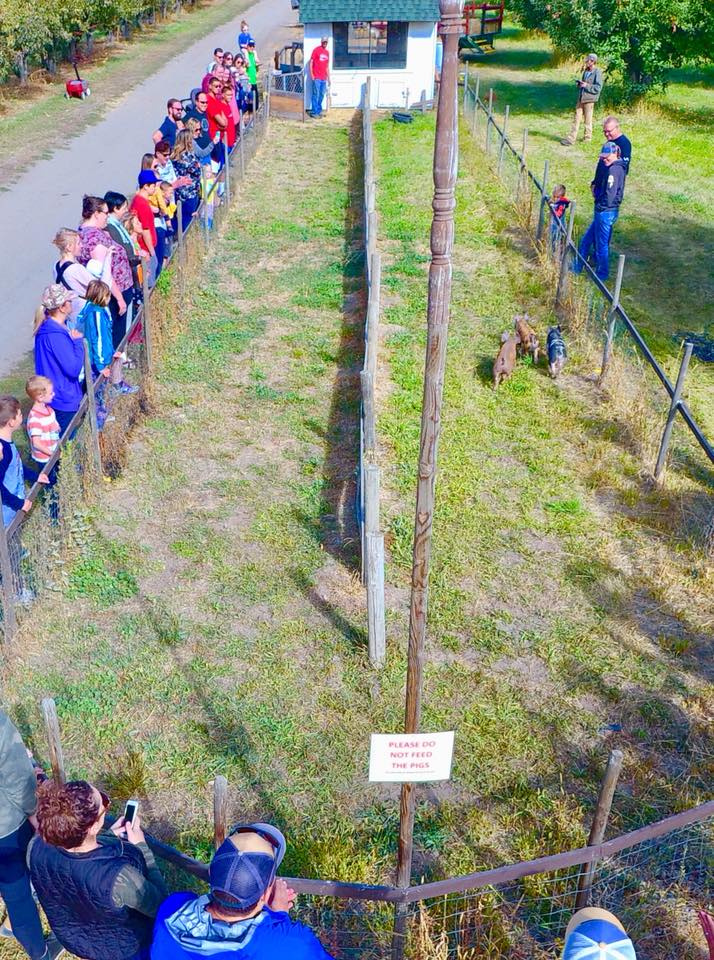 PIG RACES FOLLOW THE PUMPKIN CANNONS