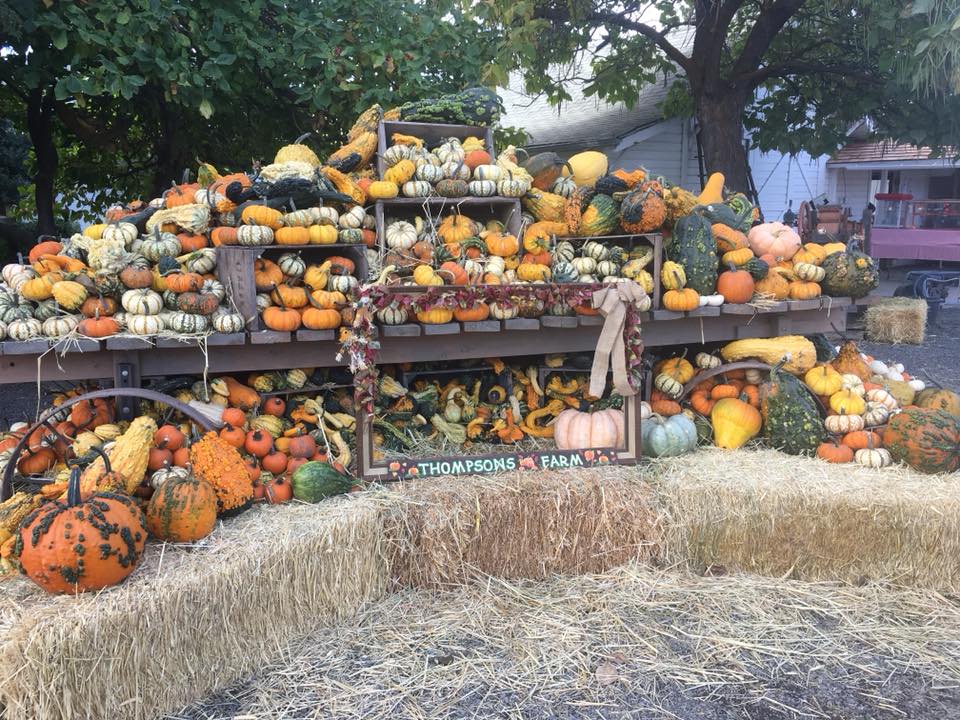 PUMPKIN PATCH WILL BE OPEN TO THE PUBLIC ON WEEKENDS DURING THE MONTH OF OCTOBER

GROUPS ARE WELCOME TO MAKE RESERVATIONS FOR TUESDAY THROUGH FRIDAY. No reservations are needed on the weekend, and we do not offer group discounts on the weekend.

We will be open from 9AM to 4PM remember it gets dark early this time of year. We do not charge admission and there is not a charge to see the pumpkin cannons "fired on the hour 10 to 4" or pig races which usually follow the cannon firing. we do however charge for corn maze, childrens play area, hay rides, pumpkins, home made donuts, and other goodies.





The best way to contact me and schedule weekday tours is with email tomfarm@wolfenet.com
Smaller groups will be combined when necessary. Weekday tours are charged per child. They receive a pumpkin the child can carry , hayride and cannon firing, usually there is time for a pig race as well. We do not charge the chaperones however:
On group tours adults who accompany the children may ride on the haywagon space permitting and , they may purchase pumpkins and other items. We do not make donuts during the week only on Saturday and Sunday. see info for groups below
TWO OF JOHN'S PUMPKIN CANNONS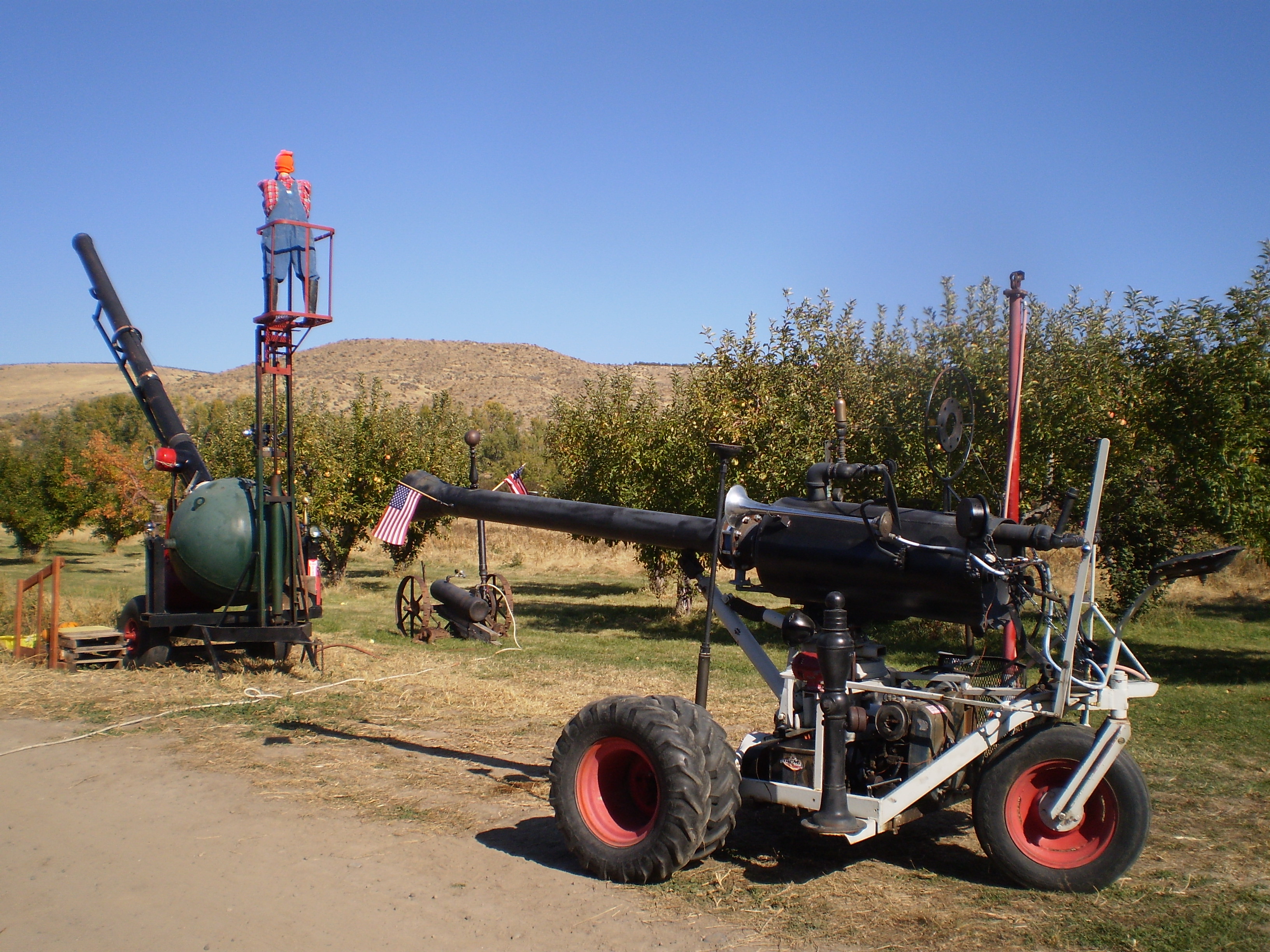 1
Pumpkin Patch School Tours 2018
2018 we will charge $7.50 per child. We accept cash, credit card, but we do not accept checks for school tours. Parents and teachers do not need to pay (or babes in arms) however they are not guaranteed a hayride and need to pay for a pumpkin (50cents lb) if they take one.
GROUP PRICES ARE ONLY AVAILABLE TUESDAY THROUGH FRIDAY
INCLUDED IN THE SCHOOL TOUR
hayride
corn maze
one pumpkin that the child can carry
farm setting
pumpkin cannon firing
pig races if pigs are willing and there is time
farm animals for viewing
INFO TO USE IN YOUR PLANNING
there is a sitting area that you can use for lunches
or snacks, depending on the size of your group the
seating will be more or less casual
extra pumpkins will be priced by the lb. we will
determine this price in September.
plan for two hours and we can handle four classes
easily at a time more if we plan ahead
we request a head count and payment as you get off the bus
The best way to contact me and schedule is with email
tomfarm@wolfenet.com
Adults who accompany the children may ride on the haywagon space permitting, and may purchase pumpkins.